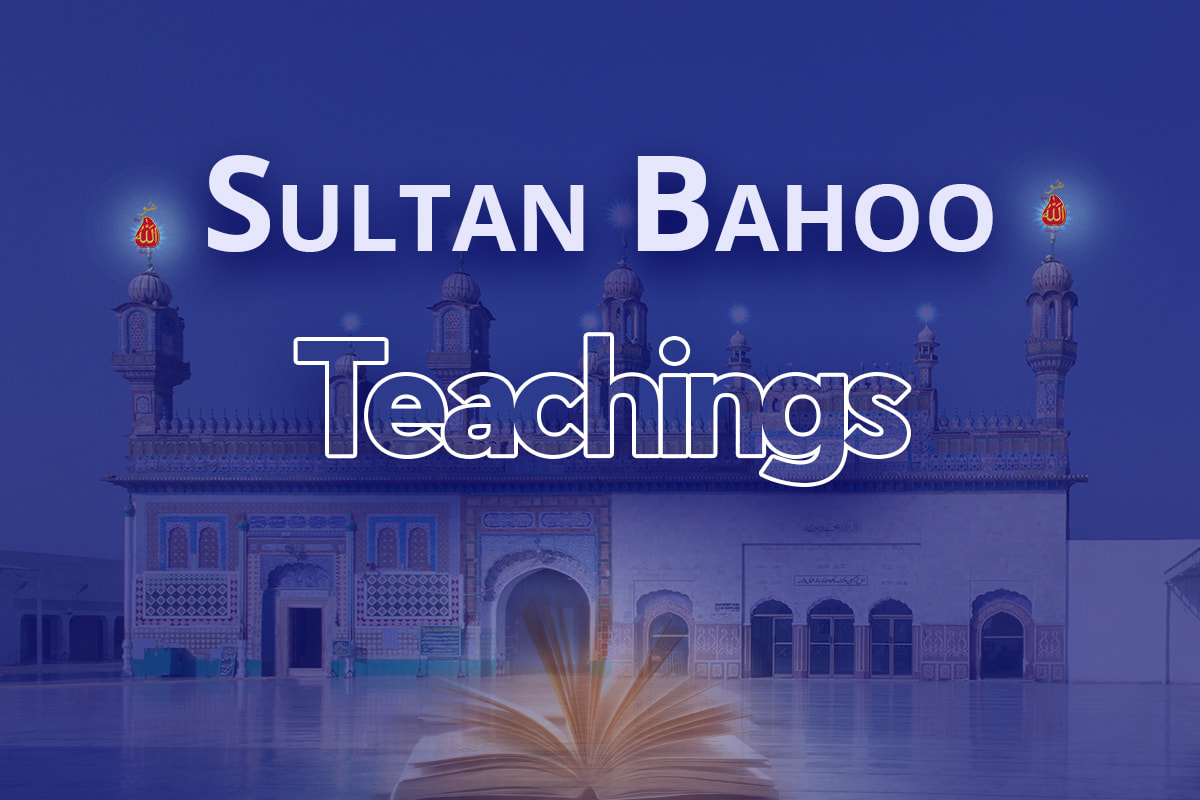 What are Sultan Bahoo Teachings called?
Sultan Bahoo teachings are neither called Tasawuf nor spirituality. Teachings of Sultan Bahoo are known as Faqr. Faqr is the true Mohammadan heritage. Prophet Mohammad pbuh said that Faqr is his pride. It is the gift he gave to his umma on the night of Ascension. Those who follow the sacred path of Faqr are called Fakirs.
What is prerequisite of path of Faqr?
In the way of Faqr, the company and guidance of a Sarwari Qadri Sahib-e-Musamma Murshid Kamil Akmal Noor-ul-Huda (the Perfect guide who is the possessor of all the attributes and powers of the Divine Essence and is the absolute Light of Guidance) is the foremost prerequisite – without that the seekers cannot achieve any success.
True Murshid according to Sultan Bahoo Teachings
According to Sultan Bahoo teachings, Murshid should be the one who gives the seeker Ism-e-Allah Zaat inscribed in golden letters on the very first day (of bayah) and inculcates the disciple to do invocation, contemplation alon with Mushq Murqoom-e-Wajudia (practice of inscribing Ism-e-Allah on the body). Sultan Bahoo says:-
What is the initial status of an accomplished Sarwari Qadri Murshid? It is that he elevates the seeker spiritually on the very first day, with his one glance and zikr (invocation) of Ism-e-Allah Zaat, to such heights that the seeker is completely drowned in the Divine union and finds presence in the holy assembly of Prophet Mohammad. The Murshid who cannot do this, is not a proper Sarwari Qadri. (Kaleed-ul-Tauheed)
What is Ism e Allah Zaat?
When Allah desired (to be recognized), He separated Ism-e-Allah Zaat from Himself. From Ism-e-Allah Zaat the Noor of Mohammad appeared. When the Divine Nature (Allah) beheld His reflection in the mirror of His Oneness in the form of Noor of Mohammad, he was fascinated and became fond of Himself and got the title of "Holy Lord of all the lords" and "Beloved of Allah" from His Own Divine court. Then Allah created all the souls of creatures of eighteen thousand realms from the Noor of Mohammad. (Ain-ul-Faqr)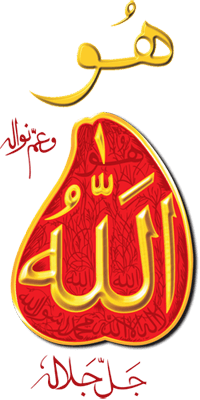 What are two important spiritual station
By the spiritual attention and benevolence of the Murshid the seeker is bestowed with the two most elevated spiritual stations on the way of Faqr i.e. Divine Vision and presence in the Mohammadan Assembly (inwardly). There is no higher or elevated spiritual station than the aforementioned stations. Only those seekers succeed in achieving these stations who continue their journey on the path of Faqr by following the instructions of their Murshid according to his will, with devotion and determination.
Sultan Bahoo – The Life and Teachings
Sultan Bahoo left a treasure of teachings of Faqr in the form of books and his Divine poetry. Despite the fact that he did acquire exoteric knowledge, he authored more than 140 books.
This is a testament to his very exalted spiritual status. Sultan Bahoo teachings are a treasure of Divine knowledge. True seekers of Allah find guidance in his books even today.
How to get Spiritual Guidance?
He himself mentions in his various books at various occasions that whoever studies his books with devotion and sincerity, these books will prove to be a guide for him. It is true that when a true seeker of Allah studies Sultan Bahoo books with sincerity, he guides that seekers to the living Shaikh of Sarwari Qadri order for esoteric training.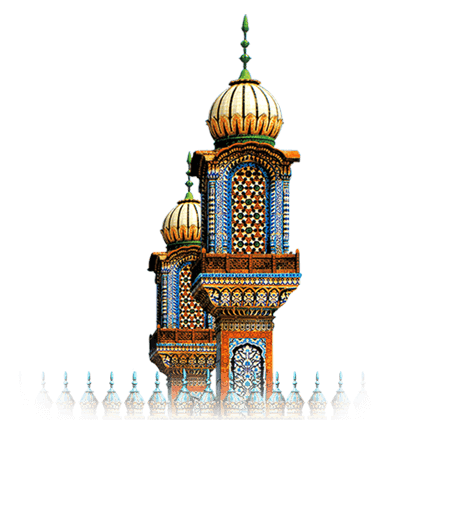 Sultan Bahoo Teachings – Abyat e Bahoo
Most of his books are written in Persian language, this is because Persian was the prevailing language at the time. Since then, there have been numerous translations of Sultan Bahoo teachings in various languages. The only collection of his teachings other than Persian is his Punjabi poetry. This is a collection of two hundred and one couplets of Sultan Bahoo poetry. These are famously known as Abyat-e-Bahoo.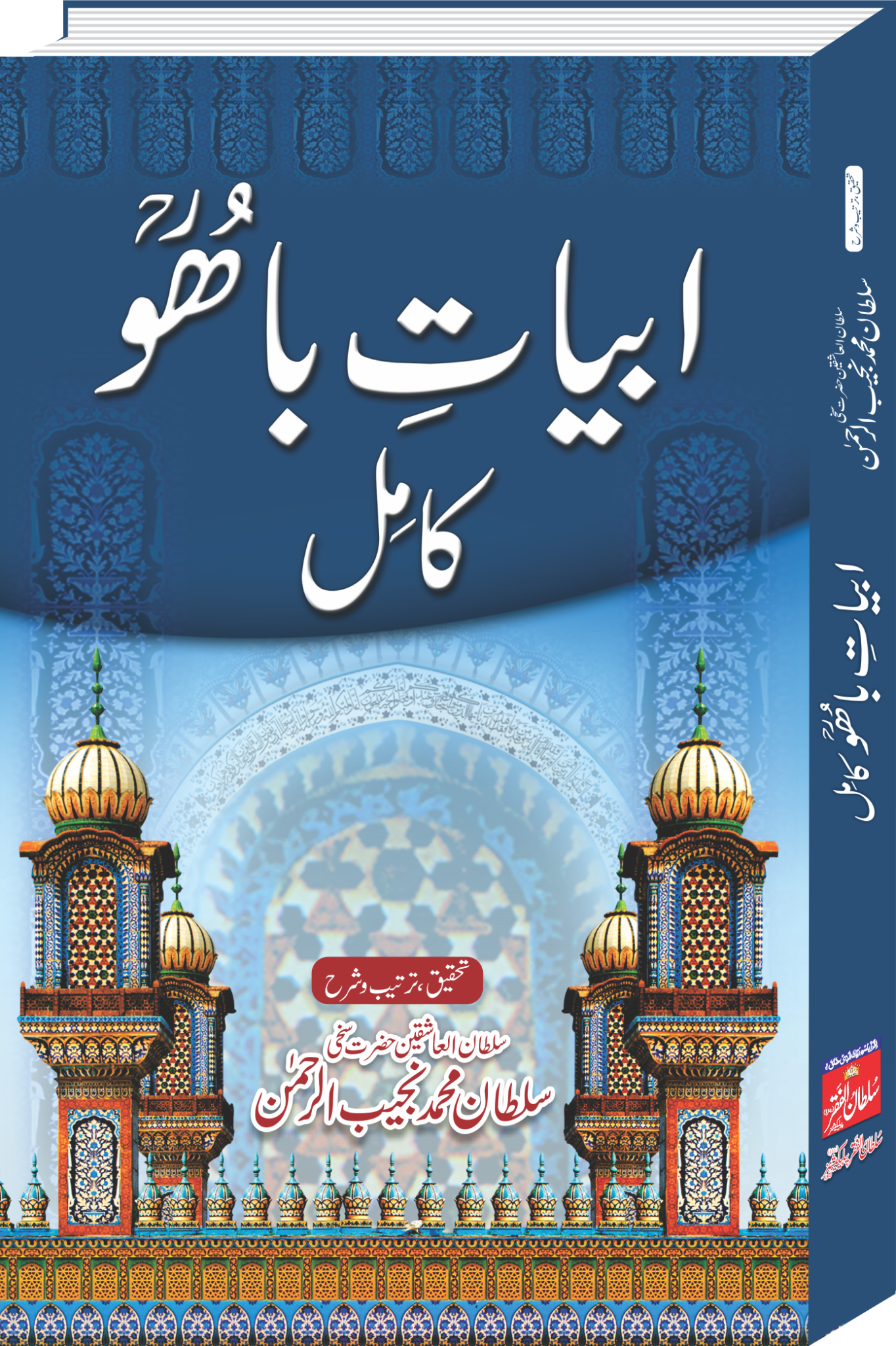 Sultan ul Faqr Publications
Sultan ul Ashiqeen Sultan Mohammad Najib-ur-Rehman is the present Shaikh of the Sarwari Qadri order. Since adorning the throne of Divine guidance and persuasion, he has taken revolutionary steps to spread Sultan Bahoo teachings to mankind. For this purpose, he established Sultan ul Faqr Publications – a department of Tehreek Dawat-e-Faqr. Sultan ul Ashiqeen himself has translated many of Sultan Bahoo books in Urdu with in-depth exegesis that truly bring out the hidden message in Sultan Bahoo teachings and make it easy for Divine seekers to understand Sultan Bahoo teachings.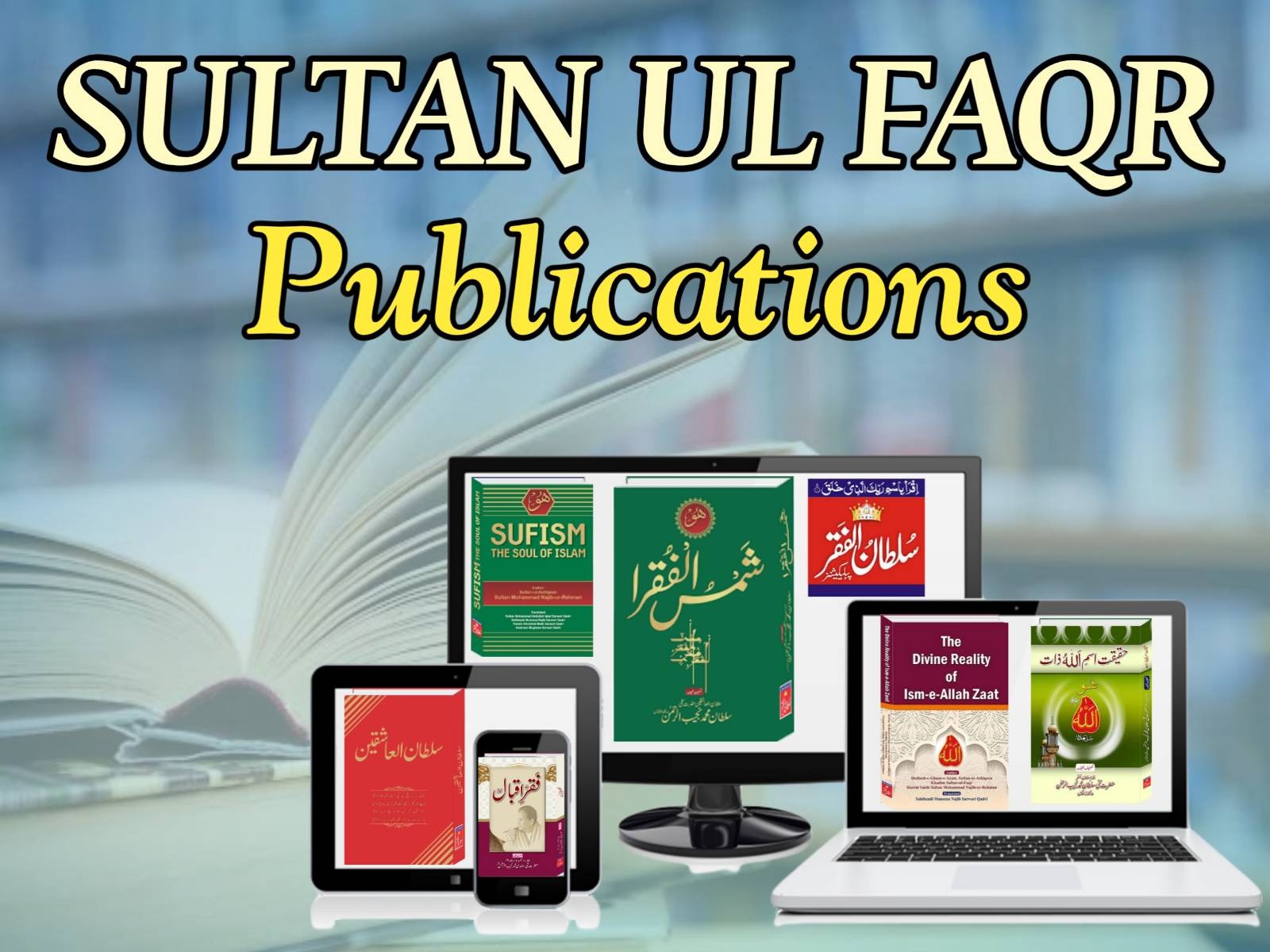 For detailed study of Sultan Bahoo Teachings, Please Click on The Topic Below:
Seeker of Allah ( Talib-e-Maula )
Knowledge of Inner Self (Irfan e Nafs)
The Personal Name of Allah (Ism e Allah Zaat)
Contemplation of the Sacred Name of Mohammad (Tasawur Ism e Mohammad)
The Perfect Spiritual Guide (Murshid Kamil Akmal)
Ishq-e-Haqeeqi (Divine Love)
Mohammadan Assembly (Majlis e Mohammadi)
Vision of Allah (Deedar e Elahi)
The Universal Divine Man (Insan e Kamil, Faqeer e Kamil)
Inward Conversation with the Divine Self (Waham)
The Knowledge of Communication with Sacred Souls of Shrines (Ilm e Dawat e Qaboor)
Renunciation of the World (Turk e Dunya)
Surrender & Submission to the Divine Will (Tasleem o Raza)
Trust upon Allah (Tawakkal)
Meditation and Concentration (Tafakkur and Muraqbah)