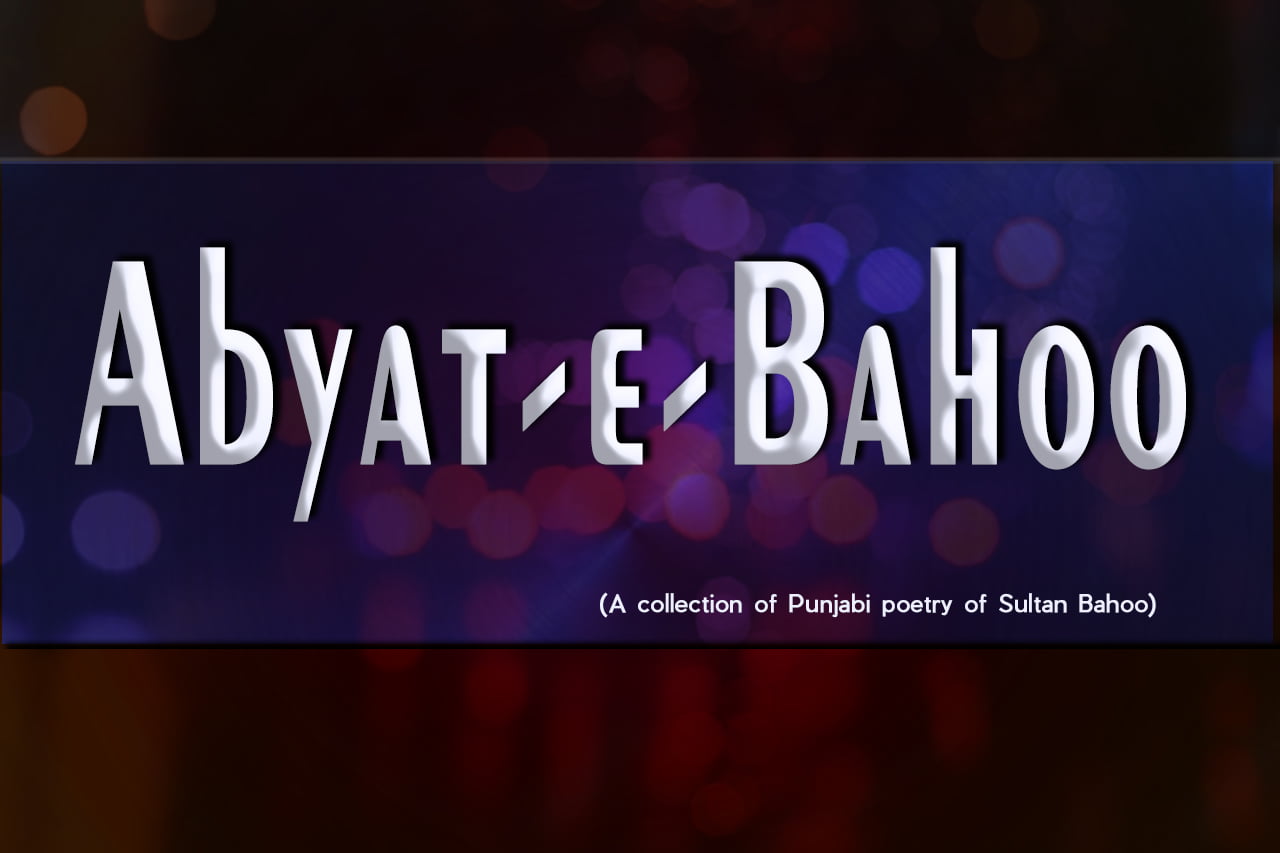 What are Abyat e Bahoo?
Abyat e Bahoo is a collection of Punjabi poetry of Sultan Bahoo. He has written a total of 140 books, but only 32 of them are available. All books of Sultan Bahoo are in Persian language. However, he has written his Sufi poetry known as Abyat e Bahoo in Punjabi. This poetry is also popular as Kalam e Bahoo or Sultan Bahoo poetry.
What is the meaning of Abyat e Bahoo?
The word Abyat is a plural of an Arabic word bait which is usually taken to be a couplet consisting of two verses. However, a stanza consisting of more than two verses is also called bait. The poetry of Sultan Bahoo contains stanzas each consisting of four verses or more. Each stanza of the poetry is known as bait and hence the complete poetry as Abyat e Bahoo.
The use of 'Bahoo' in each verse of Kalam e Bahoo
A pen name is a pseudonym adopted by poets or writers in their poetry or literary writings. Sultan Bahoo also used his name 'Bahoo' as a pen name at the end of all the verses in abyat e bahoo which holds spiritual exhilaration and effectiveness.
How many Abyat e Bahoo are there?
According to the most authentic research performed by Sultan ul Ashiqeen Sultan Mohammad Najib ur Rehman in his book Abyat e Bahoo Kamil, the total number of Abyat in Kalam e Bahoo is 201.
Marvel and specialty of Abyat e Bahoo
Sultan Bahoo's books are the masterpiece of Divine Knowledge. They are also the light of Divine guidance for all who seek it. If one reads his books with respect and sincere intention, an ocean of beneficence pours down upon him. In the same way Sultan Bahoo poetry is a treasure of the teachings of Faqr (Sufism). In fact, the marvel of Kalam e Bahoo is that it is an essence of all the teachings of Sultan Bahoo present in all the Persian books of Sultan Bahoo.
To point out the significance of his books, Sultan ul Arifeen Sultan Bahoo himself states that if anyone is unable find a perfect spiritual guide, his books will indeed prove to be a medium for him to reach the perfect Sarwari Qadri spiritual guide who will guide him to Allah.
Teachings of Kalam Sultan Bahoo in a glance
In order to convey the teaching of Faqr in his Persian books to the locals, Sultan Bahoo wrote Punjabi poetry in their mother language. Abyat e Bahoo Punjabi encircle the entire teachings of Sultan Bahoo comprehensively and beautifully. Hence include the following topics:
Faqr
Seeker of Allah (Talib e Maula)
Knowledge of Innerself (Irfan e Nafs)
The Personal Name of Allah (Ism e Allah Zaat)
Contemplation of Sacred Name of Mohammad (Tasawur Ism e Mohammad)
The Perfect Spiritual Guide (Murshid Kamil Akmal)
Divine Love (Ishq-e-Haqiqi)
Mohammadan Assembly (Majlis e Mohammadi)
Divine Vision (Deedar-e-Elahi)
Kalma Tayyaba
Oneness of Allah (Tauheed).
The Universal Divine Man (Fakir e Kamil)
Grandeur of Sultan ul Faqr
Inward Conversation (Waham)
Ilm e Dawat-e-Qaboor
The Sharia (Shariat)
Renunciation of the World (Turk e Dunya)
Surrender and Submission (Tasleem o Raza)
Trust upon Allah (Tawakkal)
Concentration and Meditation (Tafakkur aur Muraqbah)
Pretense (Rayakari)
Presence of Inward (Hazoor-e-Qalb)
Sincere intentions (Ikhlas-e-Niyat),
Loyalty and Sacrifice (Wafa-o-Qurbani)
Perseverance (Isteqamat),
Knowledge (Ilm)
Authentic Book on Abyat e Bahoo
To date the most authentic book available on Abyat-e-Bahoo is known as Abyat e Bahoo Kamil. The writer of this precious book is Sultan ul Ashiqeen Sultan Mohammad Najib ur Rehman.
The elevated writer who is also the present spiritual successor of Sultan Bahoo himself states:
"During research on Abyat e Bahoo I consulted thousands of published books and manuscripts. While doing so I put each book and manuscript on the touchstone of research and pondered over each word and verse of the poetry. It was my ultimate determination to produce the book in which each verse of every single bait is the original and unchanged verse of Sultan Bahoo. Not to mention, among all the books I have written thus far, completion of this book was the longest journey of all. Its research faced many difficult stages and the completion itself took seventeen long years. Eventually the first edition of the book was published in December 2015."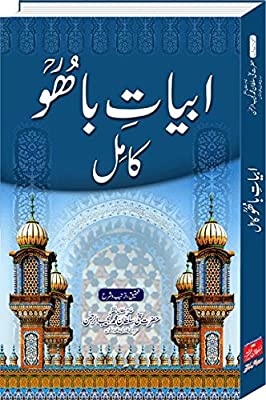 Abyat e Bahoo Kamil pdf download
The second edition of Abyat e Bahoo Kamil book is now available in the market. To say the least, this beautiful and comprehensive book is one of its kinds. All researchers agree on the authenticity of all the Abyat published in this book. Moreover, each bait in the book is followed by the meanings of difficult words, as well as easy, short but comprehensive exegesis. To read the complete book online for free, or for downloading and purchasing, Click This Link:
Spiritual effectiveness of Abyat e Bahoo on a reader and a listener
Sultan Bahoo wrote this Kalam while being stationed at the highest spiritual level. The elevated Sufi poet poured his inward out and that is why it touches the inward of the listener or a reader.
The marvel and effectiveness of Kalam of Sultan Bahoo is that every seeker understands its meaning according to his own spiritual level and gains beneficence from it. Kalam e Bahoo is so celestial that by listening or reading it, a sincere seeker feels passion, eagerness and longing to meet the One – Allah. His inward begins to yearn for the vision and closeness of the Creator of the Universe. All of a sudden, a sincere seeker begins to feel such inner peace as if his innerself was giving up its desires or as if the restless inward was surrendering to the will of Allah. Just in a moment, the words of this celestial Kalam touch the soul and the seeker becomes eager to give up his authorities for pleasure of the Beloved.
The beautiful words of abyat e bahoo are a language of love, visal (union with Allah), hijr (separation), submission and Divine passion.
Abyat-e-Bahoo are also special in a way that they are read and listened to in all the spiritual orders, shrines, religious gatherings, mosques and religious lectures. For years now Abyat e Bahoo are a part of folk culture of the subcontinent. The Abyat of Sultan Bahoo are not only popular in subcontinent but also at international level and have been translated in many other languages.